CLICK HERE TO BUY TICKETS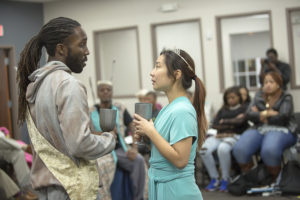 There will be four performances of Pericles, Prince of Tyre for the general public. All of these performances will be at Delaware History Museum (504 N. Market Street, Wilmington).
Regular Performances
Saturday, November 12 – 8pm
Sunday, November 13 – 2pm
Sunday, November 20 – 2pm
General admission tickets are $25 (Student tickets are $15). CLICK HERE to purchase. Only 125 tickets are available for each performance.
Benefit Performance
Supporting Delaware Shakespeare Festival's efforts to bring professional Shakespeare to underserved and nontraditional audiences.
Saturday, November 19 – 8pm
All tickets are $100. CLICK HERE to purchase. CLICK HERE for more information on the benefit.