CLICK HERE TO BUY TICKETS
CLICK HERE FOR VENUE DIRECTIONS
THE FRIDAY, OCTOBER 13 PERFORMANCE IS SOLD OUT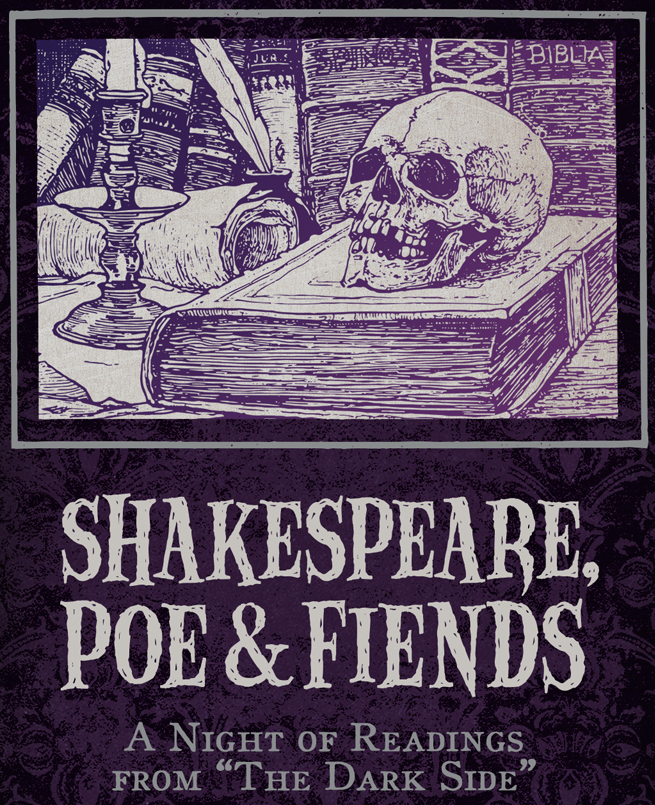 Spend a night with those masters of the macabre, William Shakespeare and Edgar Allan Poe, and all their nefarious fiends.
Once more upon a midnight dreary, Delaware Shakespeare opens many a quaint and curious volume of forgotten lore during its autumnal tradition now known as "Shakespeare, Poe & Fiends." With new selections, new authors and new venues – including the New Castle Court House Museum in Historic New Castle, the Old Town Hall in Wilmington and the Old College Hall in Newark – Delaware Shakespeare actors will usher you into a world of literary spirits and specters for a night of readings from poetry, prose and plays, designed to fright and delight.
The evening lasts approximately one hour. All tickets $18.
Old College Hall Thursday, October 12 at 7:30pm
University of Delaware
Co-sponsored by the University of Delaware Library, Museums & Press
18 E. Main Street
Newark, DE 19711
Stone Stable Friday, October 13 at 7:30pm SOLD OUT
Historic Odessa
201 Main Street
Odessa, DE 19730
Old Town Hall Saturday, October 14 at 7:30pm
Delaware Historical Society
504 N. Market Street
Wilmington, DE 19801
New Castle Court House Museum Sunday, October 15 at 7:30pm
Historic New Castle
211 Delaware Street
New Castle, DE 19720
Special Thanks to our partners at the Delaware Historical Society, Historic Odessa Foundation, the State of Delaware, and University of Delaware.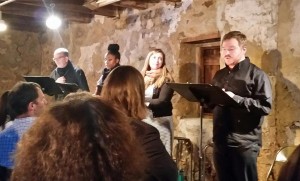 SaveSave
SaveSave
SaveSave