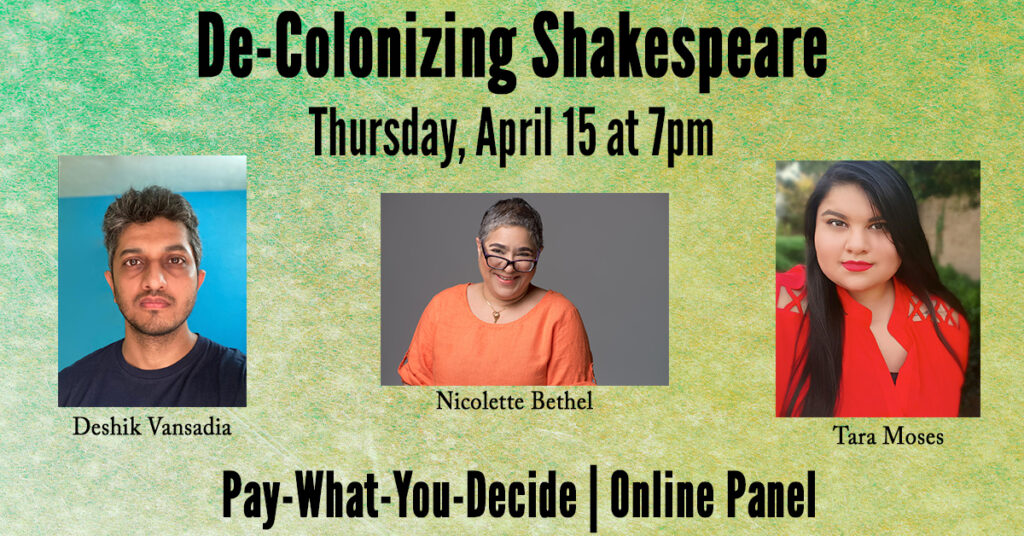 The works of Shakespeare arrived in many lands through the colonizing force of an English-speaking foreign power. In this globe-spanning discussion, we talk with theatre artists from some of these lands who are reclaiming Shakespeare for themselves – and for their countries or nations.
PANELISTS
Nicolette Bethel, President – Shakespeare in Paradise (Bahamas)
Tara Moses – citizen of Seminole Nation of Oklahoma, director, and playwright of multi-award winning works inluding the adaptation of Hamlet: El Principe of Denmark
Deshik Vansadia, Artistic Director – The Shakespeare Company of India
Moderated by David Stradley, Delaware Shakespeare
It is free to register for this online Zoom webinar. After viewing the program, you'll be sent a link to pay what you decide the program was worth to you – or what you can afford.