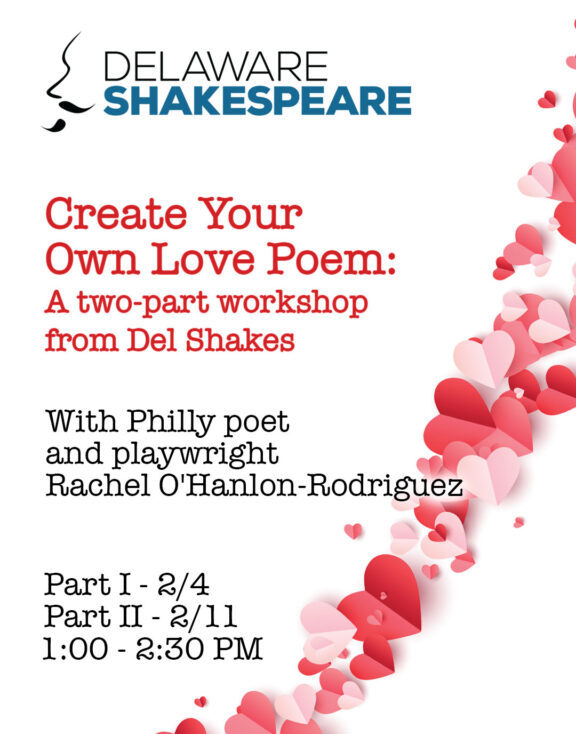 "Hear my soul speak. Of the very instant that I saw you, Did my heart fly at your service" – Ferdinand, The Tempest
Shakespeare is famous for his romances and love sonnets. He wielded words as poets powerfully do. Now it's your turn to practice the timeless art of poetry writing. We can't promise you'll leave this workshop as good as Shakespeare, but you'll leave this two-day workshop with an original poem that you can give as a gift to yourself or a loved one – just in time for Valentine's Day.
Learn the basics of poetry and receive personalized editing and review from Philadelphia poet and Delaware Shakespeare Squad member, Rachel O'Hanlon-Rodriguez in this short and sweet workshop in the comfort of your own home on Zoom. 
Date: Saturday, February 4 – 1:00-2:30 & Saturday, February 11 – 1:00-2:30 
Price: $50 for individuals / $25 for artists and anyone who makes $30,000/year or less