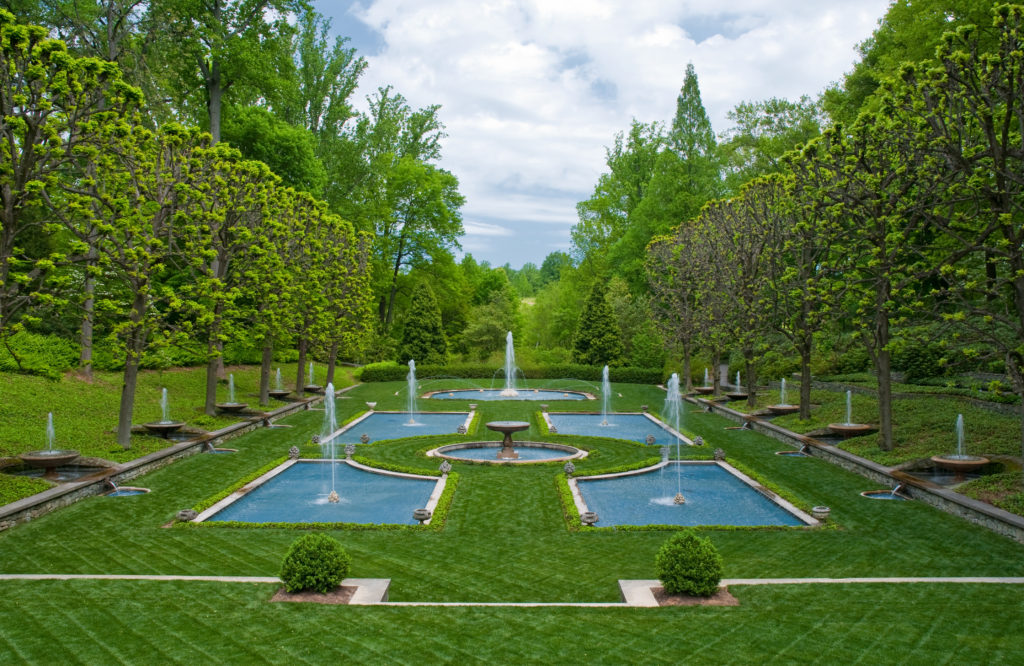 Delaware Shakespeare actors will present five iconic scenes from Shakespeare in five idyllic settings throughout Longwood Gardens over the course of two afternoons, from 1-8 p.m. on Saturday, June 16 and from 1-6 p.m. on Sunday, June 17.
Join us on your visit to Longwood Gardens to see the balcony scene from Romeo & Juliet play out in the Main Fountain Garden, the final showdown between Macbeth and Macduff in the East Conservatory Plaza, competing funeral orations from Julius Caesar in the Italian Water Garden, a mischievous Puck playing tricks on young lovers during A Midsummer Night's Dream at the Meadow Entrance … and, of course, a bit of matchmaking from Shakespeare's merry war of the wits, Much Ado About Nothing, inside the Exhibition Hall.
Click here to see the schedule of scenes on the Longwood Gardens website.
All performances are free with admission to the Gardens.