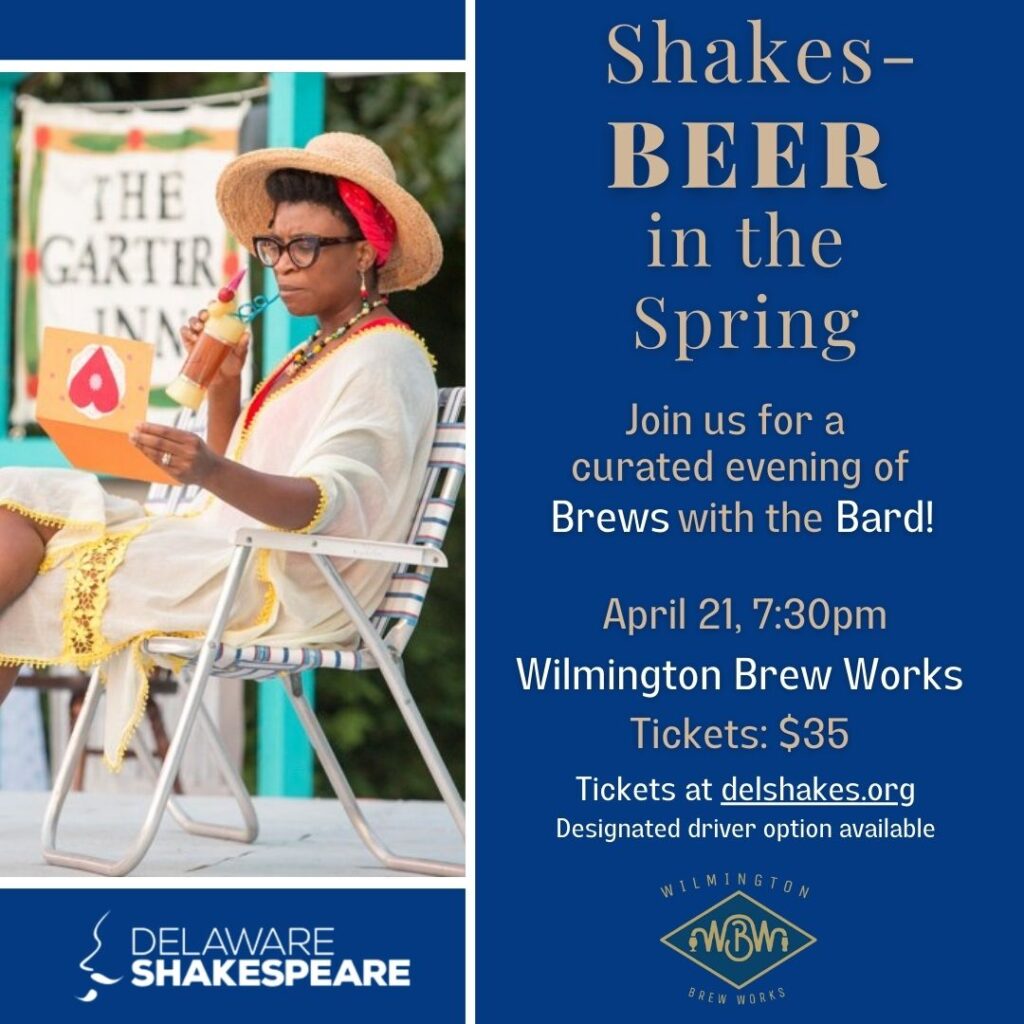 ShakesBeer in Spring
Friday, April 21, 2023
7:30pm
Wilmington Brew Works (Alamo Room)
A curated night of brews with the Bard! Join Delaware Shakespeare and the awesome crew at Wilmington Brew Works for a night of select performances highlighted by local craft brews. Listen to Master Brewer Craig Wensell explain tasting notes for three WBW creations and watch readings of scenes and monologues from Shakespeare chosen to connect in some fun way to the beers! Limited seating, so act fast!
Beer ticket (includes 3 beer samplings) – $35
Gluten-free ticket (includes 2 ciders + 1 mixed drink sampling) – $35
Designated Driver ticket (includes 3 sodas/slushies) – $25
Wilmington Brew Works
3129 Miller Road
Wilmington, DE 19802