CLICK HERE FOR DIRECTIONS/PARKING INFORMATION
Sunday, October 20 and Sunday, October 27 SOLD OUT
Spend a night with two masters of the macabre – William Shakespeare and Edgar Allan Poe. DSF actors will read selections perfect for the Halloween season from the plays of Shakespeare and the poems and short stories of Poe.
Choose from three unique performance venues – the gothic halls of Rockwood Mansion, the eclectic galleries of the Newark Arts Alliance, or the grandeur of the Read House & Gardens in Old New Castle. But choose quickly! There are only 30 seats available each night in each venue.
October 18-20 and 25-27   Tickets $18.50
CLICK HERE TO PURCHASE TICKETS
CHECK OUT THE "PLAYLIST" OF TEXTS TO BE PERFORMED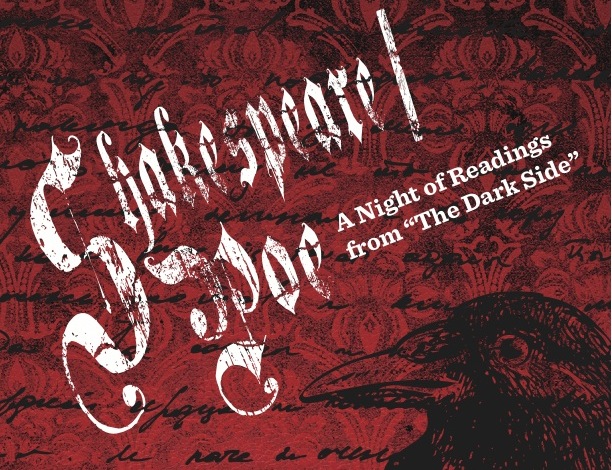 NAA – Newark Arts Alliance   RGH – Read House & Gardens   RM – Rockwood Mansion
The event will feature DSF veterans Caroline Crocker (Titania – A Midsummer Night's Dream), Adam Darrow (Proteus – Two Gents), and James Kassees (Sir Thurio – Two Gents), plus DSF newcomer Clare O'Malley. The evening lasts approximately one hour.
Newark Arts Alliance
276 E. Main Street #201
Newark, DE 19711
Read House & Gardens*
42 The Strand
New Castle, DE 19720
Patrons can add a mini-tour of the Read House for $2. Tour begins at 6:30pm.
Rockwood Mansion
4651 Washington Street Extension
Wilmington, DE 19809
*The Read House is not handicap accessible.
Special Thanks to our partners at the Delaware Historical Society, Newark Arts Alliance, and New Castle County.