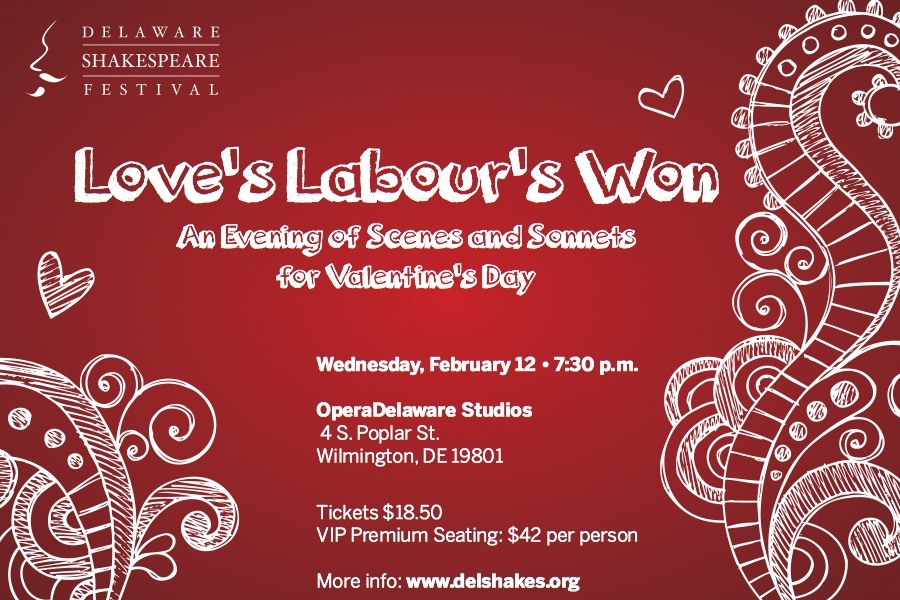 "All days are nights to see till I see thee,
And nights bright days when dreams do show me thee."
– Sonnet 43
DSF presents a light-hearted evening of poetry, romance, spite, jealousy, and love conquering all.
Actors from Philadelphia's Revolution Shakespeare (including many familiar to DSF audiences) will read some of Shakespeare's greatest love
scenes. Wine and light refreshments will be available for purchase.
Get your Valentine's Day celebrations off to a great start – two days early!
Woo your Valentine with a table for two in our limited VIP section, which includes reserved front-row cabaret-style seating, a bottle of wine, a red rose and a sweet surprise, along with 5-10 minutes of personal, professional coaching on a romantic Shakespearean text of your choosing.