In the 2018 Summer Festival production of Much Ado About Nothing, the role of Friar Francis will be played by a rotating roster of area faith leaders. Dr. Todd Townsend of The Resurrection Center has been one of our most passionate "friars," showing up at multiple rehearsals and making the most of his experience. We asked him a few questions about his decision to come on board for this project.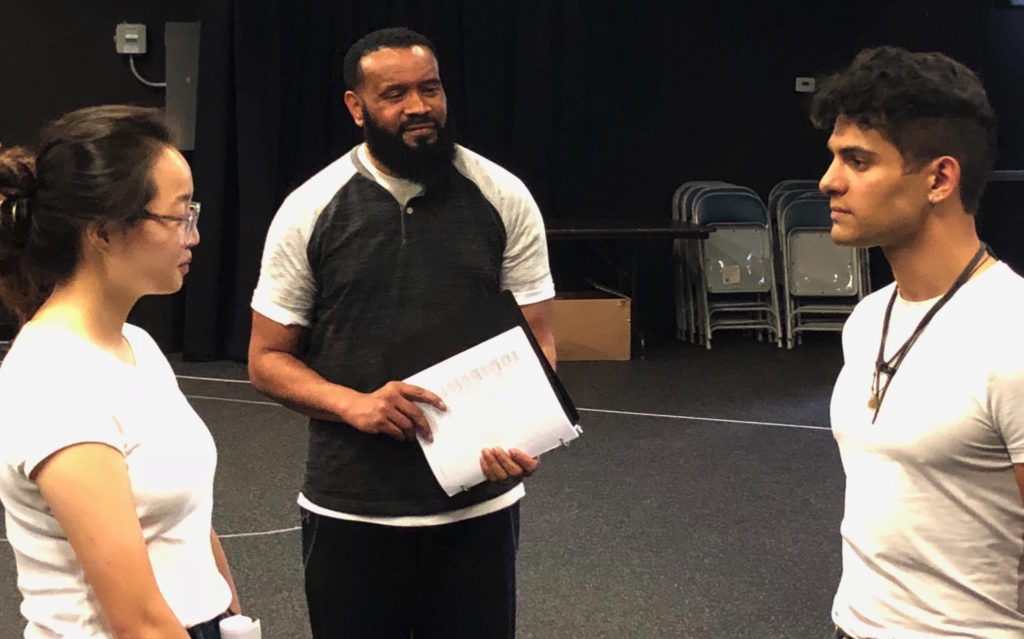 Q: What made you interested in taking part in this production?
DR. TOWNSEND: First, the invitation. It was actually impressive and I've always loved Shakespeare. I've never had an opportunity to participate. So, it seemed a once in a lifetime opportunity.
Q: You've been coming to a lot of rehearsals. Why so?
DR. TOWNSEND: I've enjoyed coming to rehearsals because I get great insight and I get to see the unfolding production and the work that's done behind the scenes. And it's having a profound effect on me. You've got Bi, the director, and she's phenomenal at multiple levels of bringing out, drawing out, the very voice, the feel of Shakespeare. And then you have the cast of actors, the company. They are phenomenal. It's like being privileged to sit inside the camp and watch the pros work.
Q: What do you think your congregants will make of you being in this production?
DR. TOWNSEND: We made an announcement last Sunday, made everybody aware, and there's actually quite a bit of excitement. There's more excitement than I expected. So I think we'll have a good response from the congregation and kind of put me under pressure to make sure I get my lines right.
Q: Are you nervous about what your congregants will think of you in this new role?
DR. TOWNSEND: No, actually they are accustomed to us kind of taking on challenges. And Shakespeare – honorable across the globe – so I think if I can do it well, they'll be very happy.
Q: Anything you'd want the public to know about this idea of having various faith leaders playing the role of Friar Francis?
DR. TOWNSEND: I think it's a great portrait. I think, number one, if we talk about Shakespeare, it's a great way to express loyalty to his commitment to tell the human story. Number two, I think we are stronger together. And so we need vehicles, crucibles, that throw us together and what we find is that we have more in common than we do disagree.