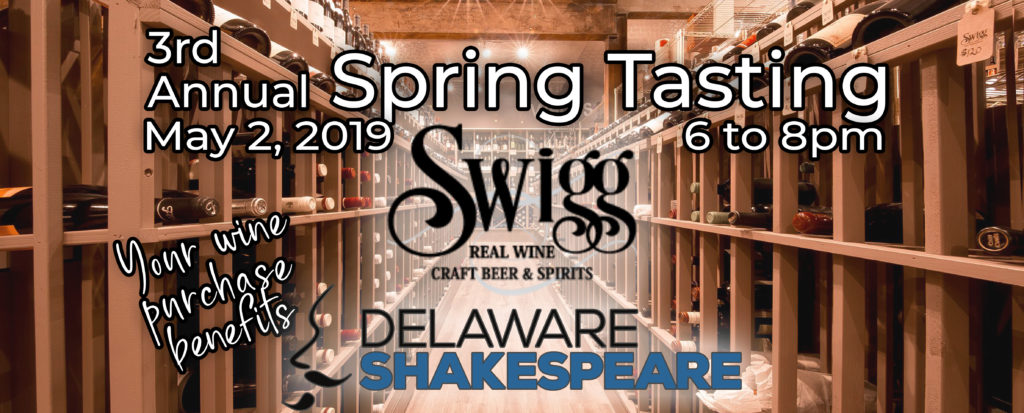 On May 2, from 6-8pm, join Delaware Shakespeare staff and board for complimentary wine tastings and light snacks, and meet artists from our 2019 productions at Swigg, 1601 Concord Pike, Wilmington, DE 19803 .
Buy some delicious wine – after all, THE MERRY W̶I̶N̶E̶S̶ WIVES OF WINDSOR is a pretty intoxicating Shakespeare play. Plus, 10% of your wine purchases at Swigg that night will benefit Del Shakes.
Join us at any time of the evening! We'll make our announcements at 6:30pm and David and JulieAnne will be around all night to answer your questions.
Pick up a Mother's Day gift, or your Point to Point beverages, while we chat about the Bard. Del Shakes once broke the record for charity-benefiting Swigg purchases, and you can help us get there again!