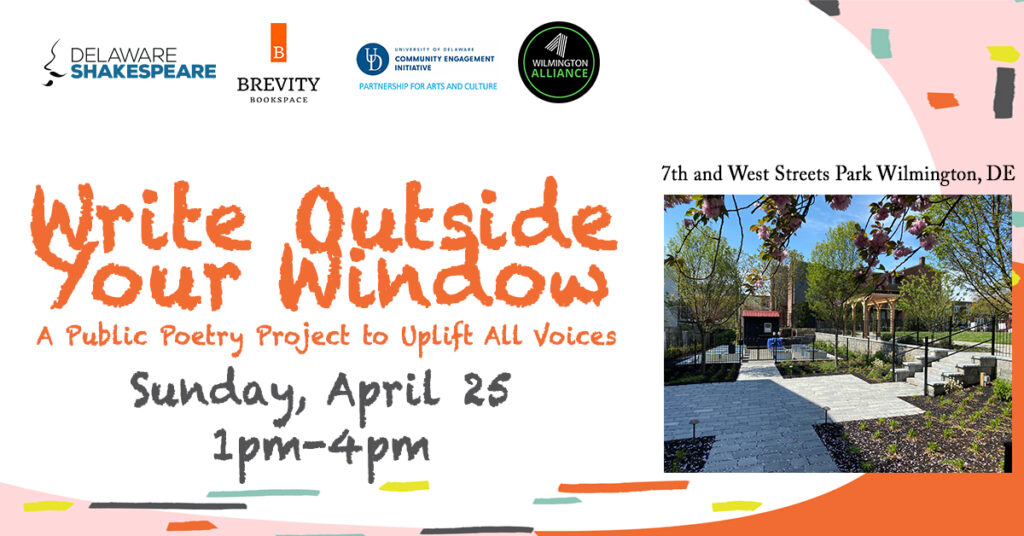 Write Outside Your Window: A Public Poetry Project to Uplift All Voices
Sunday, April 25 from 1pm-4pm
at 7th and West Streets Park in Wilmington, DE
"Write Outside Your Window" started with a question:
In these quarantine times, what can we city residents offer each other in the fleeting terms of poetry, words, and thoughts…
Connection in a time of disconnect.
Truth in a time of misinformation.
A clear voice in the time of erasure and silence.
Perhaps, an artistic expression to conjure up a cure.
For this project, in partnership between Delaware Shakespeare, Brevity Bookspace, University of Delaware Partnership of Arts & Culture, and Wilmington Alliance, we are asking Wilmington residents to answer the following question with a poem:
In 30 words or less: If you could say anything to Wilmington, what would it be?
Wilmington being your neighbor, your zipcode, your garden.
Better yet: What's on your chest that you've yearned to say and have heard about Wilmington? What beautiful poem have you written and would love to share with other residents? What's something you've come to understand about our area during quarantine?
We would love to hear it, and, with your permission, share it.
On Sunday, April 25th we will have a socially-distanced, contactless gathering site at 7th and West Streets Park where entries will be gathered from 1:00 PM – 4:00PM. There will also be a presentation of selected poems performed by Del Shakes artists to set the mood and act as inspiration. For those without transportation or with COVID concerns, virtual delivery of your entry is also available via this webform – which can be anonymous, if you like. (All digital submissions will be collected until 11:59 PM on April 25th.)
Three entries will be selected and displayed this summer in larger than life form in Wilmington. We will also select three Honorable Mentions which we will display and share on social media.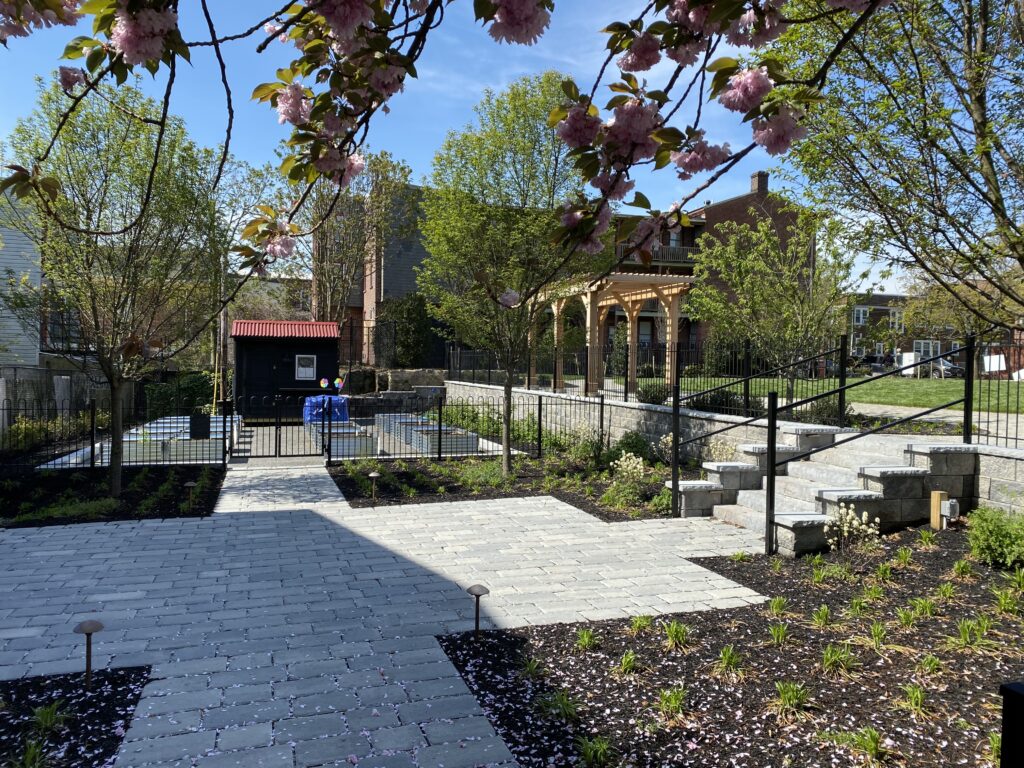 The aim of this project is not to keep record and display trauma or assuage guilt. The purpose is to merge thoughts and poems to expand and elevate the conversation between all residents. Especially, black and brown residents whose voices, thoughts, and concerns are often silenced, erased, and marginalized. We want their poems and thoughts to be heard, seen, and actually digested — and not merely in their zipcodes.
While large display of words cannot capture the magnitude of what's needed, it can expand voices and visibility. We want this project to be a catalyst for conversations in cars, online, and in passing. Giving power back to the words and the people.