After the first weekend of rehearsals at Rodney Square for A MIDSUMMER NIGHT'S DREAM, we caught up with Mariah Ghant (Titania) and Eric Mills (Oberon) to see what their experience was like.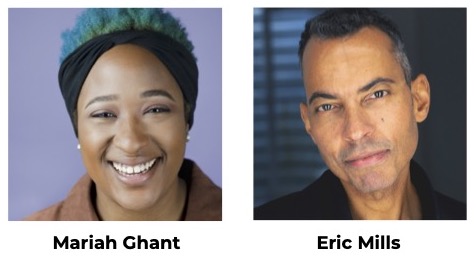 Q: WHAT ARE YOU INITIAL THOUGHTS ABOUT RODNEY SQUARE AS A PERFORMANCE VENUE?
Mariah Ghant: This space is beautiful. It's massive, so it feels a little daunting as an actor but also at the same time exciting because we get to fill all of this space. And there's all this space for audience!
Eric Mills: I think it will be a lot of fun. It's a great space, and presents a really wonderful stage to play in.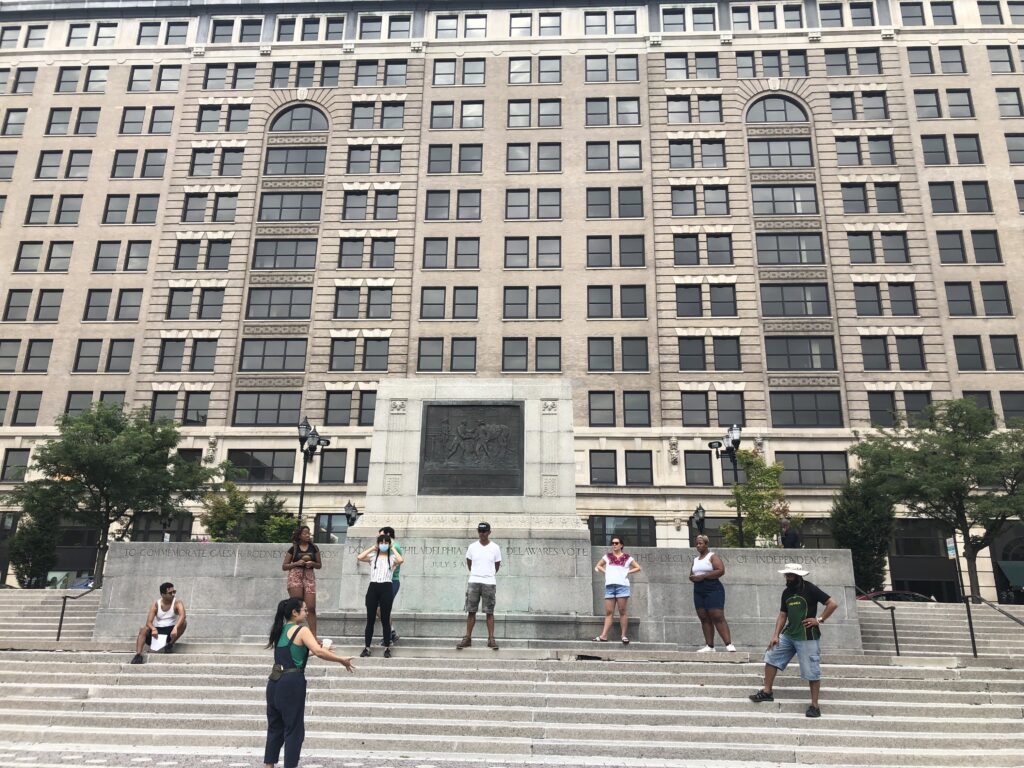 Q: WHAT WILL BE FUN ABOUT A MIDSUMMER NIGHT'S DREAM IN THIS SPACE?
MG: I think it's going to fit perfectly because we have all these beautiful trees around. Even some of these little flowers that we see right now will tie in really well to the set design and bring us into the forest.
EM: When we have the dressing of the leaves [in the set] it will lend itself well to creating the forest and the woods, and then as well the palace – the grandeur for the wedding, and so forth.
Q: WHAT WILL BE CHALLENGING?
MG: Oh God, the steps. Is everyone saying the steps? The steps are making me nervy, but I think we'll figure it out. I'm just such a mom, I'm always like, "Someone's going to trip, someone's going to trip." But I think they allow for so much playfulness, too.
EM: On steps? First off! Also, we are in the center of the city, so we have a lot of contending sounds and action. But that makes it fun. That's the fun of outdoor theatre.