TOUR PERFORMANCES
STUDIO PERFORMANCES — Buy tickets for November 16-17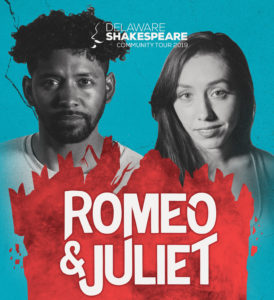 October 23-November 17, 2019
Two dreamers awake to love – and a world trying to tear them apart – as they fight to hold on to their vision of wonder and a new life.
You'll never feel the power of Shakespeare's vital romantic tragedy more immediately than in our Community Tour production, where every audience member is within ten feet of the performers.
The Community Tour will once again bring high quality Shakespeare performances to the full spectrum of humanity in our state, by traveling to non-traditional locations such as homeless shelters, prisons, and community centers.
CAST (in alphabetical order)
Cassandra Alexander – Benvolio/Ensemble
Freddy Amill – Romeo
Newton Buchanan – Capulet/Ensemble
Cameron DelGrosso – Mercutio/Ensemble
Maria Konstantinidis* – Lady Capulet/Ensemble
Sol Madariaga – Juliet
J Hernandez* – Friar/Ensemble
Tai Verley* – Nurse/Ensemble
* Actor appears through the courtesy of Actors' Equity Association, the Union of Professional Actors and Stage Managers in the United States.
CREATIVE TEAM
Director – Lindsay Smiling
Set Designer – Phillip Scarpone
Costume Designer – Lauren Parrow
Composer/Musician – Emily Schuman
Fight Choreographer – Jacqueline Holloway
Dance Choreographer – Adiah Simpson
Props Designer – Carol Van Zoeren
Text Coach – David Stradley
Production Manager: Marissa Brewer
Production Assistant: Katrina Watson
ABOUT THE DELAWARE SHAKESPEARE COMMUNITY TOUR
Delaware Shakespeare launched its new Community Tour in Fall 2016 with Pericles, Prince of Tyre and followed that up in Fall 2017 with As You Like It and Fall 2018 with The Merchant of Venice. The productions travel throughout the state bringing thrilling, professional Shakespeare to audiences who may not have easy access to professional arts experiences..
Community Tour productions play in non-theatrical settings such as multipurpose rooms, cafeterias, and gymnasiums. The production values are scaled for those spaces, with live music, minimal sets, and whatever lighting is available. The productions are performed with a cast of eight-to-nine actors and a musician.
WATCH VIDEOS ABOUT THE 2017 & 2016 COMMUNITY TOURS BELOW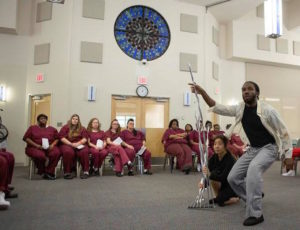 The Community Tour is based on the innovative performance model of Ten Thousand Things, a Minneapolis theater company that has been bringing professional theatre, including Shakespeare, to people with little access to the wealth of the arts for more than 20 years. Delaware Shakespeare is proud to be part of the TEN THOUSAND THEATERS MOVEMENT, a recent group of theatres, including three of the most prestigious Shakespeare companies in the United States, that are adapting the model for their own communities.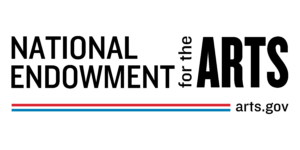 This project is supported in part by the National Endowment for the Arts.
SaveSaveSaveSave
SaveSave
SaveSave
SaveSave