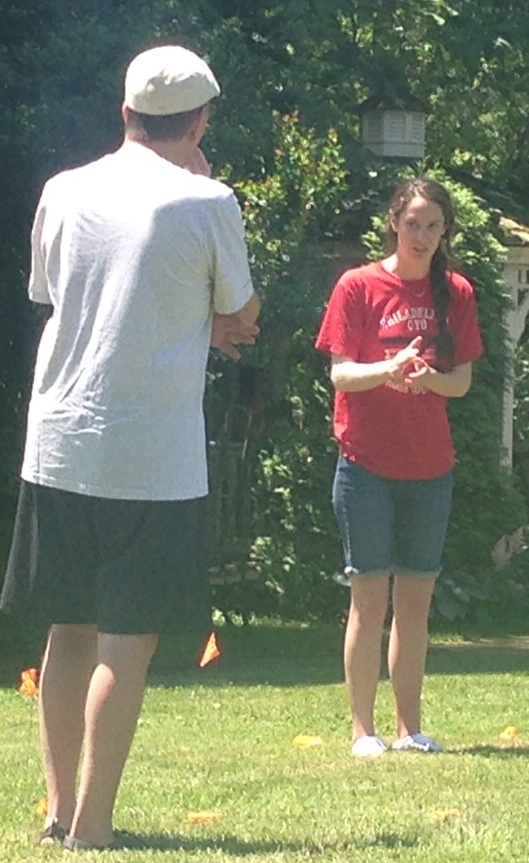 After the first week of rehearsals, Clare Mahoney (DSF's Ophelia) shared a few thoughts about where she is in the process of creating her role.
June 16, 2014
It's hard to believe that we are already one week into rehearsal for Hamlet. The first week has been a lot of things. The best way to describe it for me would be super exciting. I came into the first rehearsal extremely nervous about Ophelia. She is a confusing character who isn't really in the play that much, doesn't say that much, and has a very quick spiral into madness. I was scared and I had no idea how to approach her. But even only a week in I feel like I am starting to better understand her.
As an ensemble we all talk about the characters and their relationships with other characters. David really allows us to explore as many different objectives, tactics, actions, wants, needs, etc. that we feel could be appropriate for our characters. John Bellomo, who is one of our fight choreographers as well as our text coach, helped me to just use what is written on the page to start to find Ophelia. It's amazing what happens when the actor trusts, breathes, and follows the punctuation; it's like little guidelines that will help you navigate your way through a speech or scene.
I can't say that I have any answers about Ophelia yet. But I think it's okay to live in and explore the questions. That's something I have learned this week: it's okay to live in the ambiguity. You don't have to get it right the first time around. In fact, it's much more thrilling when you don't.
OTHER REHEARSAL UPDATES
Caroline Crocker's Third Week of Rehearsal
Michael Gamache's Second Week of Rehearsal