Local poets will work in a collaborative fashion to create new poems in conversation with the plots, themes, characters, and language from the full productions in our season.
Twelfth Night Poetry Showcase
Immigration. Love. Protest. How to change hearts and minds. 
Poets respond to our upcoming bilingual musical – Twelfth Night, O Lo Que Quieras
September 15 at 6pm – Latin American Community Center
Organized by Intikana & Rachel O'Hanlon-Rodriguez
Featuring: Black Just302, Terrence Harris, Nadjah Nicole, Young Seda, Adri Vibez, Ebony Zuudia
Percussion: Pape Demba Samb
COVID-19 AUDIENCE POLICY
Masks will be required for all audience members.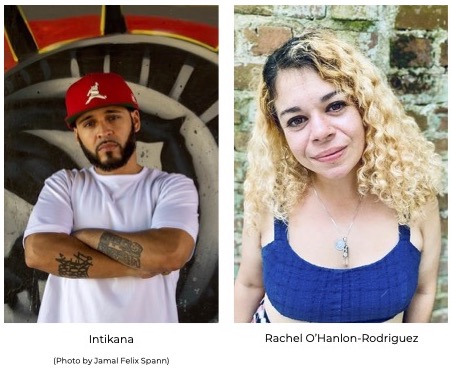 PAST EVENT: The Tempest Poetry Slam
June 21 at 6pm – Christina Cultural Arts Center
Organized by Raheem Curry and Mariah Ghant
FEATURING: Kira Akins, Tyrone Harper, Ameerah York James, Andre Jones, Rose C. Porter, Phoenix Rhymes, Todd Townsend, Christian "Anthem" Wills