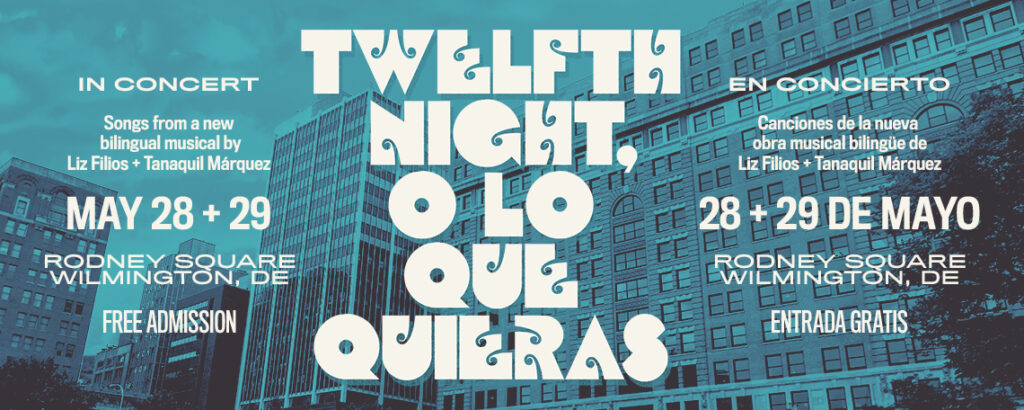 Songs from a new bilingual musical by Liz Filios and Tanaquil Márquez
With contributions by Robi Hager and Ximena Violante
PERFORMANCE DATES & TIMES
Saturday, May 28 at 7pm
Sunday, May 29 at 5pm
RODNEY SQUARE
1000 N. Market Street, Wilmington, DE
"Give me some music…"
Join us for a FREE outdoors celebration of music and love!
After an amazing experience with A Midsummer Night's Dream last fall in Rodney Square, we return to downtown Wilmington with a sneak peek of the incredible songs from our world premiere musical – which reimagines Shakespeare's romantic comedy as a story about the Latinx immigrant experience.
Celebrate Memorial Day weekend with us, and get ready to be singing the songs before seeing the full production as part of our Community Tour in the fall.
CLICK HERE FOR AUDIENCE INFORMATION
CLICK HERE FOR MORE INFORMATION ABOUT THE COMMUNITY TOUR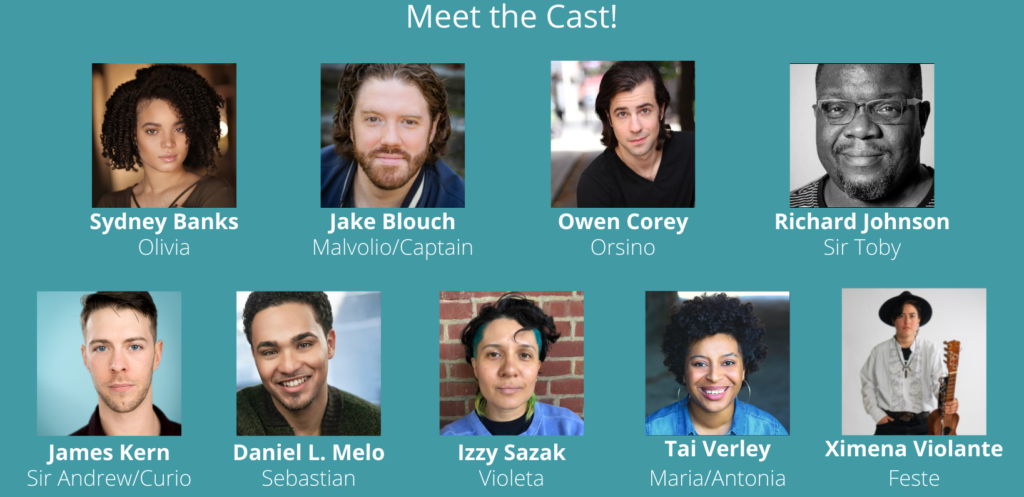 COVID-19 AUDIENCE POLICY
As an outdoor event, no masks or vaccine status will be required for audience members at this point. Policies may change based on public health conditions at the time of the event. Del Shakes artists will be fully vaccinated and engaged in testing protocols.
PRESENTED IN PARTNERSHIP WITH THE CITY OF WILMINGTON
MICHAEL S. PURZYCKI, MAYOR